2023 NSF Graduate Research Fellowship Program Awarded to QBioS Student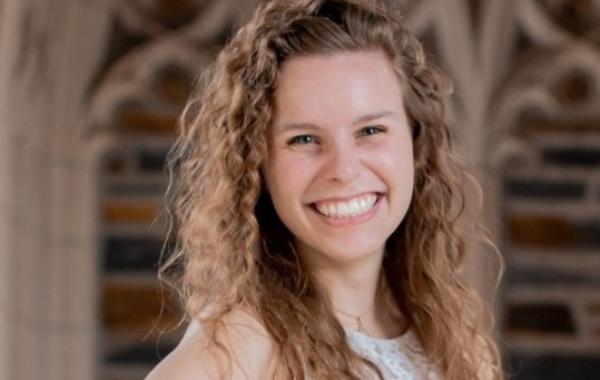 Cassie Shriver, QBioS PhD Student
Congratulations to QBioS PhD student, Cassie Shriver, who was named as an NSF Graduate Research Fellowship Program recipient for 2023!  The purpose of the NSF GRFP is to ensure the quality, vitality, and diversity of the scientific and engineering workforce of the United States. GRFP seeks to broaden participation in science and engineering of underrepresented groups, including women, minorities, persons with disabilities, and veterans. The five-year fellowship provides three years of financial support inclusive of an annual stipend of $37,000.  

GRFP recognizes and supports outstanding graduate students who have demonstrated the potential to be high achieving scientists and engineers, early in their careers. Applicants must be pursuing full-time research-based master's and doctoral degrees in science, technology, engineering, and mathematics (STEM) or in STEM education at accredited US institutions.

Cassie's proposed doctoral research is entitled, "Mammalian Climbing: how Scaling affects Kinematics, and the Applications for Conservation."  In order to obtain an initial understanding of mammalian climbing, she plans to focus on scaling relationships for plantigrades: flat-footed mammals often regarded as locomotor generalists. Her proposed species of study include tree kangaroos, red pandas, fossas, American badgers, and sun bears, all of which are endangered or vulnerable species.  Understanding how these species locomote in arboreal environments will better inform land management policies, how to find and access these animals in their natural habitats, and how to enhance zoological enclosures and enrichment.